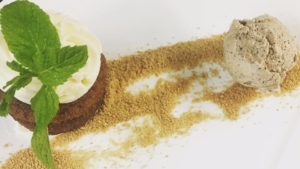 Being the upscale and rustic hideaway that it is, Travaasa Hana provides a full mind and body experience when you want to escape from the fast pace of modern life. This is why it is the perfect place to feature Coconut Glen's infamous Coffee-Toffee flavor!
I'm sure if you've tried it before, Coffee-Toffee has engraved a superior impression on your palette. It just got even better! Now, Coconut Glen's is sourcing "100% Hawaiian-Grown" coffee from the NEW up and coming "Maui Kine Coffee". Maui Kine Coffee embodies the same values and spirit that all of us at Coconut Glen's hold dear, so it's a no brainer that we would pair up with this exceptional MAUI MADE brand.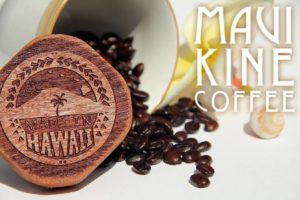 Travaasa Hana and Chef Bella Toland (@chefbellatoland) then take it to a whole other level by presenting our very own Coffee-Toffee alongside Walnut Carrot Cake in a dramatic rupture of sorts resembling the harsh, but bountiful terrain the Jungles of Maui have to offer. This marriage of both responsible sourcing and out of this world flavors makes for a sensibly delicious finish, or beginning, depending on how you look at it.
"Coffee from Maui Kine,
Drips from a steamer.
With chips of sweet toffee,
There's no need for creamer."